Paying fewer dollars makes more financial sense.
In fact, 60% of BC3's Class of 2022 received grants and scholarships that allowed them to graduate debt-free.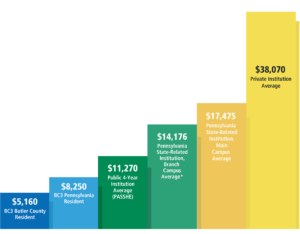 One Year Cost Comparison.
* University of Pittsburgh; Pennsylvania State University.
Tuition & Fees: 2022-2023
Per Credit
Other PA County
Student Spotlight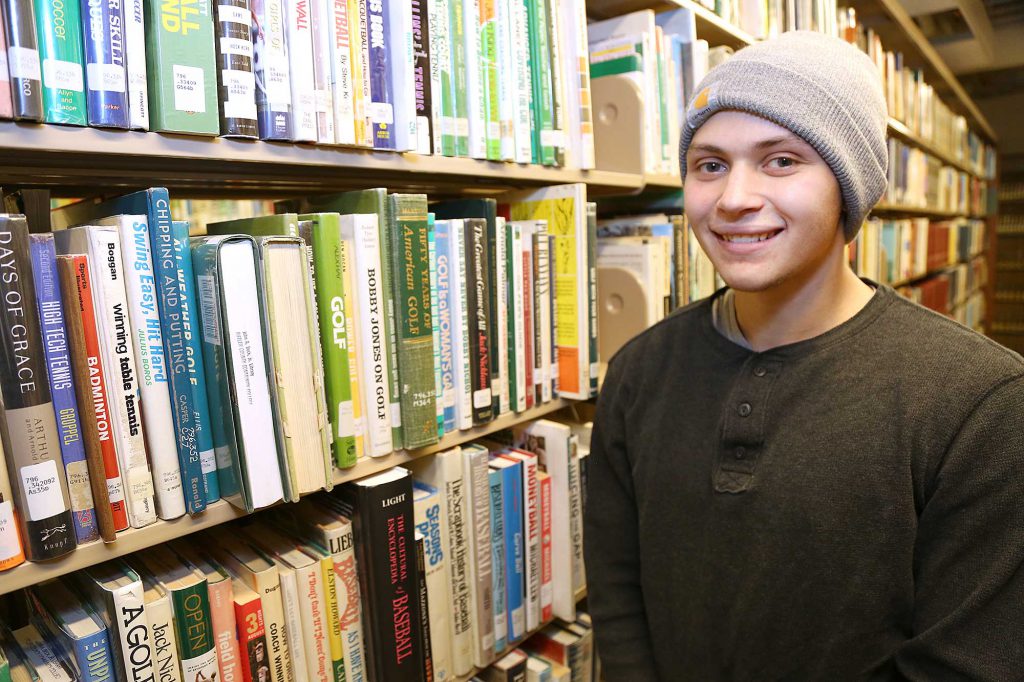 I don't really see the point of going somewhere else that is going to cost 30, 40, 50 percent more for the same degree. The affordability of BC3 makes it even more worthwhile than any other college.
Community college tuition is usually thousands of dollars cheaper than tuition for private and public four-year universities … an outstanding opportunity to save some cash!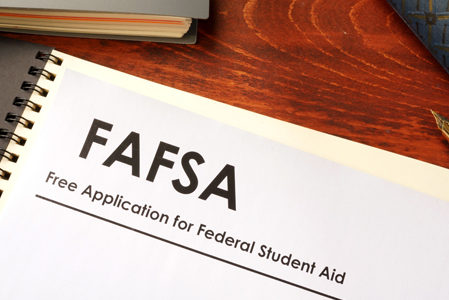 Paying for College
How will you pay for your college education? Are you eligible for grants or loans? BC3's Financial Aid office is here to help! Learn about the FAFSA, scholarships, work-study programs and our payment plan. Schedule an appointment with one of our advisers using our online calendar.